From taking notes with Siri to scanning and saving your receipts to locking passwords with your face, apple's notes, app is packed with features you might not know about, but are bound to make your life easier and save you time so open your notes. App in preparation for this video, because you are going to want to remember what i tell you, this is how to use apple notes properly number one adding notes with Siri. You can actually take a new note while driving multitasking or if you just want to go. Hands-Free simply say: hey siri, make a note that podcast i like is bigger pockets. Okay, i created a note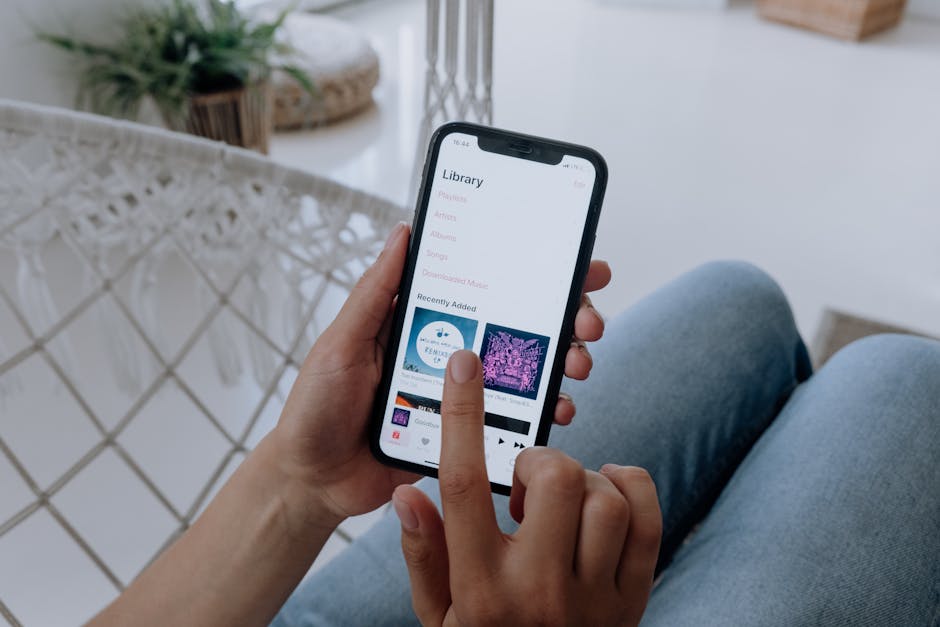 Number Two Locking notes:
If you select a folder and swipe left on an existing note by tapping the lock icon, you can enable either face id thumb, print or a password to hide the contents of that note.
This is an especially good feature to have. If you store all your passwords here like me, if i make a new password for a platform, I can quickly and securely chuck my login into my passwords folder in a few seconds, never lose a password again ew now after editing or reviewing said note tap the Lock, icon in the top right corner to re-lock it if you do have multiple of these types of notes in a folder, just tap the lock now icon at the bottom of the screen to quickly re-lock all those secrets boom, you're a ninja.
Number Three Subfolders:
If you want to create a subfolder, just tap new folder, give it a name, then hold down on it and drop it on top of another folder tapping. The new little grey arrow on the right of the mother folder allows you to expand or contract subfolders for those of you who like to keep it nice and clean. You can also turn a normal folder into a subfolder by swiping, left and tapping the you guessed it folder icon.
Number Four Is checklists:
Tap the checklist icon before typing. To begin the checklist format swiping the individual checkpoint to the right will indent it, and if you hold down the circle of a point, you can drag it to a new place in the list. If you already have text highlighting it all and tapping the checklist, icon will also put each new line in this format.
Number Five Pinning:
By holding down on a note and tapping, pin note you can pin it to the top of your list within a folder. This is especially useful if you require constant access to that particular note that week, quick and easy.
Number six sharing access:
Now you can share individual notes or give others access to edit or view them to share open the chosen note and touch the box. Slash arrow icon in the top right. This will give you your standard sharing options. Keep in mind with this, though, that only air dropping will keep the different text, sizes and fonts. Everything else will default to plain body text by adding people to your note, however, all formatting will be the same, and the recipient will be able to access the note. This is great for shopping lists, with your partner, constantly updating, shared checklists or even having someone review. Your writing. Access to notes can be given by touching the plus profile icon on the top right of an open, note, selecting a permission level and then the platform you want to share it on the recipient will receive a clean little note bubble and when they click it, it Will open as a new note in their notes app, apple lets you know, which notes have been shared by popping a little profile icon next to the title.
Number 7 scanning docs:
My personal favorite in a new note, if you tap the camera icon, you can either take a photo, insert a photo or scan a dock. Just hold your device over a document and we'll recognize that paper and automatically line up the edges tap, save give it a name and hit done. If you don't name it apple will usually just read the largest text and use that as its title, the dock will automatically be converted to a pdf for easy export to export. It just hold down on it and tap share. If you want to store multiple scans in a note like, for example, for your receipts, then this feature is perfect, though i do recommend changing the image sizes too small for quickly sifting through just hold down on the scan again and tap small images boom easy scrolling
Number eight print notes:
As long as your printer is connected to the same wi-fi as your phone and is airprint compatible, you can turn any note into a hard copy in seconds. Just tap the note, you want tap, share, icon, scroll down and tap print.
Number nine notes on pc:
If you drop notes down on your pc but maybe use a different notes app, then you will love this. If you create all your notes under the iCloud location, you can access and add them on your pc.
You just need to google iCloud login and once you're logged in this screen will come up just tap on your notes and it'll bring them all up into a chrome browser. So then, what you can do is save this into your little just drag the lock there into the little tab up the top and then the next time you open a new tab in google you'll. Just have it available for quick access.
Number 10 gallery view:
If you prefer a gallery view of all the notes within a folder, just pull down to reveal the gallery icon and tap it very fancy.
Number 11 search:
If you just want to find a note quickly, tap on all icloud pull down to reveal the search bar and enter your title or keyword, this feature is speedy and super accurate. It also gives you specific search filters. Of course, you could always just do a home screen search, but it's good to know this anyway, if i'm ever returning something to a store and need my receipt quickly. I usually just search the name of the scanned doc in my home screen and bring up the receipt in a few seconds.
Number 12 dark mode:
Some of you might already know this, but if you were the type who has creative or busy thoughts while laying in bed at night and uses the notes app to jot them down, then this can save you being blasted in the face by the white screen. Apart from having your brightness on low head to settings, display and brightness and under appearance touch dark mode, this will blacken the background of the notes app, but also change the background of most of your default apple apps. It'S definitely worth trying out.
Number 13 emojis:
This isn't really a hidden feature, but it has worked really well for me and i wanted to share it by adding an emoji.
In the title of my initial folders, i am able to navigate faster to my desired location and also make the app a little more fun and personalized using caps for the titles of all. My initial folders also helps the text from blending together
Number 14 landscape mode:
If you turn off screen lock and turn your device sideways or landscape, it makes for a bit of a different app experience, definitely worth trying out.
Number 15 saving web pages: If you're using safari and find a web page, you want to save and maybe jot some thoughts down around. You can tap the share icon and then notes.
This prompt allows you to save that web page as a new note in the existing folder and add some text to the note our last tip today is that you can add the notes app to your control center. If you need to scan a doc or make a note in the moment, even from your lock screen, this is the fastest way jump into settings, control center, customize controls tap plus on the notes, option and position it where you want within your control panel. Now, once you swipe down on your phone, you can either tap the note icon quickly to make a new note or hold it down for a few more options like scanning. This works great for straight after you buy something and need to scan the receipt before you leave the store. Anyway, you just became a pro notes user.
Well done, but you know what is even more useful than notes the reminders app coming soon.